Best Foods for Rheumatoid Arthritis
The painful, burning and throbbing discomfort of rheumatoid arthritis could be avoided with a healthy eating plan, suggests researchers from Harvard Medical School, after looking at the diets of nearly 170,000 women. If you're looking for the best foods for rheumatoid arthritis, you may find it's very similar to what's good for the heart. Experts agree that you can beat arthritis with a good diet that focuses on anti-inflammatory foods. "Less inflamed, equals less pain," explains Registered Dietician, Kimberly Gomer, Director of Nutrition at the Pritikin Center. There's no reason you have to live in pain. Here's what experts say are the best foods for rheumatoid arthritis, and how to start your journey to living a life without pain.
What is Rheumatoid Arthritis?
Rheumatoid arthritis is, in a word, painful. It is a disease in which the immune system seems to have gone haywire. Instead of doing its job of attacking invaders, such as bacteria and viruses, it begins attacking the body's own joints. The result is severe inflammation. Hands, wrists, elbows, knees, skin, eyes, and ankles can suffer, as well as internal organs. Eating foods that are anti-inflammatory can be a big help, "…sometimes guests feel better in days," notes Gomer.
Symptoms of Rheumatoid Arthritis
Joint pain, tenderness, swelling, and stiffness
Morning stiffness
Fatigue
Loss of appetite
Depression
Low-grade fever
Eyes that are dry, painful, and sensitive to light
Small lumps under the skin
Shortness of breath brought on by inflammation in the lungs
Causes of Rheumatoid Arthritis
Research has not yet pinpointed an exact cause of rheumatoid arthritis, but they continue to look for ways to eradicate the disease, or at the very least, lessen the pain. Early detection and intervention with healthy lifestyle changes can prevent serious damage or loss of quality of life.
Best Foods for Rheumatoid Arthritis
Food plays a role in preventing and managing rheumatoid arthritis. In the study conducted by Harvard Medical School researchers, looking at the food habits of nurses over 20 years, found that women with the healthiest food patterns had 2/3 less risk of developing rheumatoid arthritis, compared to those who ate less healthy.
Focusing on healthy foods, particularly those that fight inflammation, is a great place to start – but, why stop there? "The magic is in removing all that processed foods and tons of sodium folks are eating," explains Gomer. "At Pritikin, we help a lot of folks with rheumatoid arthritis as our Pritikin Eating Plan is very anti-inflammatory… but, we go further. It's very individual – that's what we do best."
During a stay at Pritikin, guests learn from Registered Dieticians, such as Kimberly, about which foods can help relieve pain, and what is the best diet for rheumatoid arthritis. The Pritikin Eating Plan is low in salt and red meats, two items listed as having a harmful effect by scientific researchers. However, the healthy eating part of the program goes even further, looking at the individual's needs, helping to identify if they may feel better without gluten or dairy. The plan is simple, delicious, and clinically proven to reduce the risk of other morbidities, including diabetes, heart disease, and obesity. With help from a series of lectures from Registered Dieticians, guests at the Pritikin Center learn which foods are best, how to shop for them, and even how to prepare them with the help of Pritikin chefs.
Foods that Cut the Risk of Rheumatoid Arthritis
Scientists have discovered that the following foods are linked with a lower risk of rheumatoid arthritis:
Fruits
Vegetables
Whole grains
Nuts
Omega 3 fats (fish)
Polyunsaturated fat
Moderate alcohol consumption
Foods that Can Make Rheumatoid Arthritis Worse
Foods associated with a raised risk of diagnosis with rheumatoid arthritis include:
Sugar-sweetened beverages
Red and processed meats
Trans fats (fried foods, some packaged foods)
Sodium (salt)
Can You Beat Rheumatoid Arthritis?
An astonishing 22.7% of US adults have arthritis, and it's on the rise. Is there a way to reduce your risk of developing this painful joint condition? Yes, and a healthy lifestyle is the key! Since the Harvard Medical School researchers report, scientists have taken a closer look at how diet influences the development and manifestation of rheumatoid arthritis, with experts noting patients should be encouraged to adopt a healthy lifestyle and focus on nutrition.
Beyond a healthy diet for rheumatoid arthritis, the Harvard Medical School researchers noted adopting a healthy lifestyle is important. This is similar to other diseases including hypertension, heart disease, and diabetes. "Eat healthier, and move more – the rewards just keep adding up," says a smiling Danine Fruge, MD, Medical Director at the Pritikin Longevity Center. Pritikin is a wellness resort, nestled in a tropical enclave in Miami, where more than 100,000 people worldwide since 1975 have come to discover how to develop a sustainable, personalized healthy lifestyle.
Movement is important for joints and muscles, as well as mood, making it a helpful addition to everyone's daily routine. It's important to exercise in ways that build strength without pain – making most generic fitness videos or classes sometimes unhelpful. "At Pritikin, we dial into the more detailed individual needs," explains -Jamie Costello, MSC, yet another passionate expert guests interact with during a stay at the Pritikin Center. Learning why you should exercise and how to do it pain-free with the help of Exercise Physiologists, as well as an unprecedented, in-depth meeting with a board-certified physician, at Pritikin the experts work together to ensure your program is customized to address your unique health goals and needs.
The Best Lifestyle for Rheumatoid Arthritis
It's more than a luxurious healthy lifestyle retreat – the Pritikin Program is a collaborative wellness experience where guests discover the skills and confidence they need, with the help of a team of health experts and medically trained professionals, to begin living a pain-free life.
Are you ready to start your health journey?
Let's talk about how a visit to the Pritikin Center could change your life.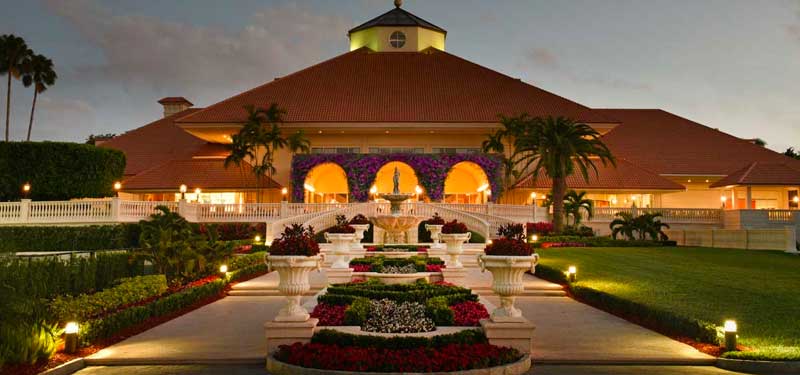 To Learn More About a Stay at Pritikin
Call
888.254.1462

or
References
Long-term dietary quality and risk of developing rheumatoid arthritis in women. Annals of the Rheumatic Diseases, 2017;76:1357-1364.
Rheumatoid Arthritis: a brief overview of the treatment. Med Princ Pract 2019 Mar;27(6):501-507.
Dietary habits and nutrition in rheumatoid arthritis: can diet influence disease development and clinical manifestations? Nutrients 2020 May; 12(5):1456.