3 Simple Ways to Effectively Lose Hormonal Belly Fat, Backed by Science
How to Lose Hormonal Belly Fat
Something happens in your 40s and 50s that you wake up one morning and it's as if your body has put on 10lbs of belly fat overnight. Yikes! Struggling with belly fat and sudden weight gain as early as perimenopausal thru to post-menopause is really common. Data shows that post-menopausal women really struggle with obesity. You're not alone. According to science, you can actually lose hormonal belly fat! Below is advice from Doctors, Registered Dieticians and Exercise Physiologists that's exceptionally helpful to women who are frustrated with their menopausal belly (including many of us who have ever grabbed the extra around our middle and pondered in frustration, "How do I get rid of this?"). Plus, reducing abdominal belly fat reduces your risk of other serious illnesses, including heart disease and diabetes, which can impact your quality of life.
What's the Best Way to Lose Belly Fat?
Belly fat can accumulate due to a few reasons, including menopause-related hormonal changes in women. Dr. Maria Anton, an Endocrinologist cautions, "We typically see that as a part of metabolic syndrome an increase in belly girth… and we understand that insulin resistance is a key part of metabolic syndrome. Patients that might be struggling with belly fat would particularly benefit from learning about lifestyle changes that would potentially reducing their risk of cardiovascular disease, just based on their risk factor of having belly fat."
Science says women can lose belly fat with a healthy lifestyle. Researchers put a healthy lifestyle to the test, to see if there is science-backed evidence that women can lose hormonal belly fat. In a year-long study, including over 400 overweight or obese women who were post-menopausal, scientists compared the effects of different lifestyles: a healthy eating plan, healthy eating plan, and exercise, exercise alone, and no changes. The women who made no changes to their lifestyle experienced no beneficial changes to their health. Exercising women had a weight loss of about 8%, and the healthy eaters achieved 2.4% weight loss. The greatest change in body weight and composition (less belly fat) was with those women who adopted both a healthy eating plan and daily exercise – losing over 10% of their body weight in a year. The healthy eating plan included low-fat foods and focused on a food's caloriedensity. Exercising started gradually, escalating to 45 minutes of aerobic movement 5 days a week. You can have similar results. Are you ready to change your story? Let's learn from leading experts about hormonal belly fat, and how to get rid of it.
Menopause Weight Gain: How to Get Rid of It
Exercise Physiologist, Carol Espel explains that "Things shift when you start to go through menopause, but your ability to shape that is in your hands. There's something you can do about it!" Carol is the Fitness and Program Director at Pritikin Longevity Center who works with many guests, men and women, struggling with belly fat, and knows exactly what works. Newer science says going through menopause doesn't have to involve weight gain.
1. Shift Your Shape with More Movement
It is important to remember to take a "reality check".  You didn't get the excess weight overnight and you're not going to lose it all in a minute," advises Carol. She suggests if you're trying to lose belly fat, the best thing to do is start with cardiovascular exercises and activities that you love. If running on a treadmill is not your thing, then find a movement that brings you joy – you'll be more inclined to do it. Now, take your strength to the next level.
2. Focus on Lean Muscle Mass
As we age, many of us focus on cardiovascular physical activity, such as walking or running. However, it's critically important we retain our lean muscle mass, as the more muscle mass we have, the more effective we are at burning calories, as well as burning fat, Carol explains.  "The most effective and lasting results for improved body composition come from regular strength training (2-3X a week, 15-60 min) and a cardio strategy that includes both steady state-exercise and high-intensity interval training (HIIT). Put all of this together on a regular basis, and you'll set yourself up for long term success and sustained longevity."
How Long Does It Take to See Results?
Within 6 weeks of starting to include some exercises that increase lean muscle mass, you might see some shifting and definition, but you'll already notice your strength has increased. "It's so empowering it feels great!" says Carol. "You'll get faster results [at Pritikin] than you'll get on your own. It's a kick start that involves all sorts of changes (not just belly fat), including a shift in upper body posture, and more defined muscles."
3. Choose Low-Calorie Dense Foods
Instincts can be to immediately make a list of foods to cut out of your diet. Yet, to get rid of that stubborn hormonal belly fat, dieting is not the solution. The truth about diets is that they don't work. Never fear, there is a way to eat to lose hormonal belly fat! "It is possible to overcome hormonal changes, particularly in women with perimenopausal belly fat or menopausal weight gain," explains Registered Dietician, Lon Ben-Asher from the Pritikin Center. When Lon works with guests at the Pritikin Center he helps them understand how to easily identify a low-calorie dense food. But it doesn't stop there – the educational experience includes how to shop for low-calorie dense foods and even tricks to ordering off of a restaurant menu!
What Should I Eat to Lose Hormonal Belly Fat?
You can overcome hormonal changes that are impacting your body weight by choosing low-calorie-dense foods. These foods help stave off hunger and cravings. "This facilitates your ability to alter your body composition and helps you get back to feeling the way you did before the hormone changes."
5 Best Foods to Eat to Lose Belly Fat
Vegetables
Fruits
Unrefined Complex Carbohydrates (Whole Grains)
Beans
Lean fish (over other sources of animal protein)
Why Is Belly Fat Bad?
Belly fat is the type of fat that hugs our organs. In these areas, an accumulation of fat increases the risk of developing metabolic syndrome, heart disease, diabetes, non-alcoholic liver disease, and obesity. Dr. Maria Anton, an Endocrinologist, notes that hormonal changes can affect a person's weight, cravings, and overall metabolism, but cautions that "excess weight can increase a patient's risk for diabetes, high blood pressure, and high cholesterol that can lead to cardiovascular disease… it's important to address it and coming to Pritikin would be beneficial to any of those patients." It's worth investing a little time in yourself to learn about ways you can make changes in your lifestyle that you can actually keep, that can help you lose belly fat. "We can't change our genetics, or what's happening at developmental stages of life but we can change our lifestyle," notes Lon.
How to Start a Healthy Lifestyle
Oh, boy! Adopting a healthy lifestyle sure seems like an overwhelming project. Yet, it doesn't have to be. Your future can be a success story with helpful advice from Registered Dieticians who understand better than anyone how to successfully lose belly fat, and keep it off. "Pritikin is geared to helping people change their lifestyle: nutrition, medical, physical, and psychological. It's a multi-faceted program that focuses on modifying people's healthy habits and helping them move forward," explains Lon. "No matter what age cohort you're in, Pritikin has the ability to significantly improve your blood sugar, control blood pressure …and improve your weight."
Making changes to your lifestyle may sound hard, but it doesn't have to be. In a highly interactive, supportive educational experience with experts, such as Lon and Carol, that includes hands-on activities, such as grocery shopping excursions, modifying your eating habits, and moving towards a healthier future (without the belly fat), it is possible to succeed. A stay at Pritikin is a health education experience like no other – leaving you feeling highly motivated and tremendously confident that you can lose belly fat and live a healthier lifestyle.
Let us show you how healthy your future could be. CALL TODAY!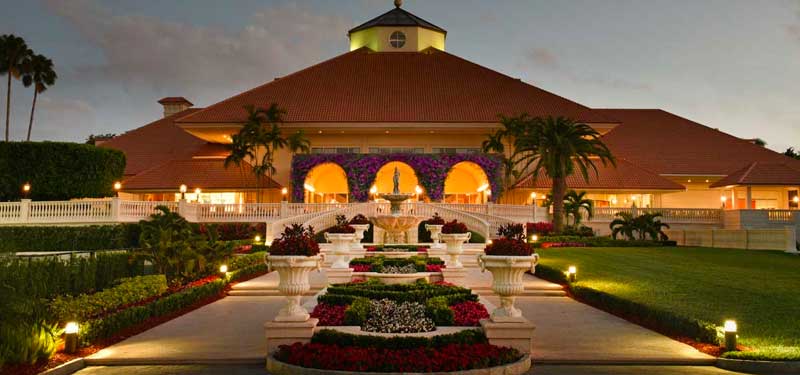 To Learn More About a Stay at Pritikin
Call
888.254.1462

or
References