Easy healthy Courgette bakes with tomato sauce recipe
These courgette bakes are a little like quiches but quite different in some ways too. They are great fun for kids to make and a good way of getting them to eat some vegetables!
Jump to:
Quark tips
In recipes that need quark, there are a few simple things you can do to ensure it tastes good. Quark doesn't have much flavour so ensure you flavour the dish well.
Flavoured quark is usually synned if you follow Slimming World so instead use flavourings that are syn free or a squeeze of lemon juice perhaps.
Quark is available in most large supermarkets now and even stocked in Aldi and Lidl. You can usually find it near soft cheeses in a tub similar to that you would buy cottage cheese in. Due to the low-fat content of quark, it easily splits if heated too much or has hot water or hot liquid added to it. Be careful and stir in gradually and you should be ok.
What is Quark?
Quark is a frequent topic of discussion in Slimming World groups. Many people love it and others hate it.
The truth is that it does not taste great on its own without any flavourings and so people think they don't like it! Having it with a little sweetener and some fruit like strawberries is delicious!
You can't taste it in my mushroom pate recipe and I also use it to make a lasagnecheese sauce. It is great when you know how to use it best.
It is a soft cheese made with skimmed milk. It's rather like Philadelphia in its consistency and, due to the fat-free aspect of it, there is little flavour. Because of this, quark on its own is not often enjoyed.
How can quark be used
Quark is, due to its limited flavour, very versatile and useful in some great recipes. I frequently use it in both sweet and savoury recipes and share a variety of my favourite quark recipes here.
I often use quark in recipes in my ready-made meal plans to help you to find ways you can enjoy using it so do check them out.
When buying quark do keep an eye out for flavoured varieties as, although they taste nicer from the carton, they usually have Syns on Slimming World. It is usually much better to flavour it yourself.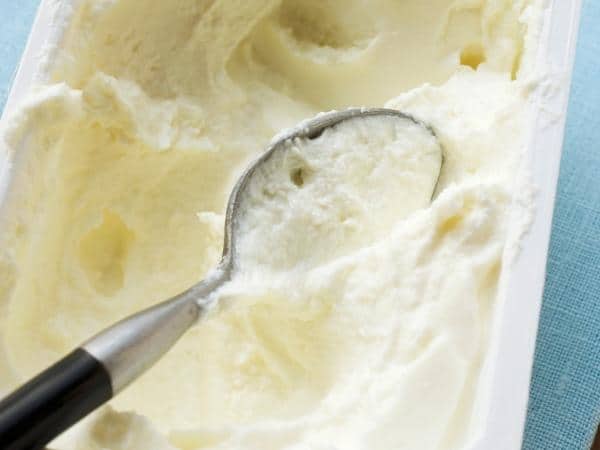 Step by step cooking instructions for the courgette bakes
As always, I always suggest you start by getting out all your ingredients to ensure you have everything needed and to hand before cooking. At this point you should also preheat the oven to 160°c.
Finely chop your onions before starting to cook and halve the tomatoes to ensure all ingredients are ready. The courgette for these courgette bakes needs to be grated and all liquid squeezed out of them using a clean tea towel or similar.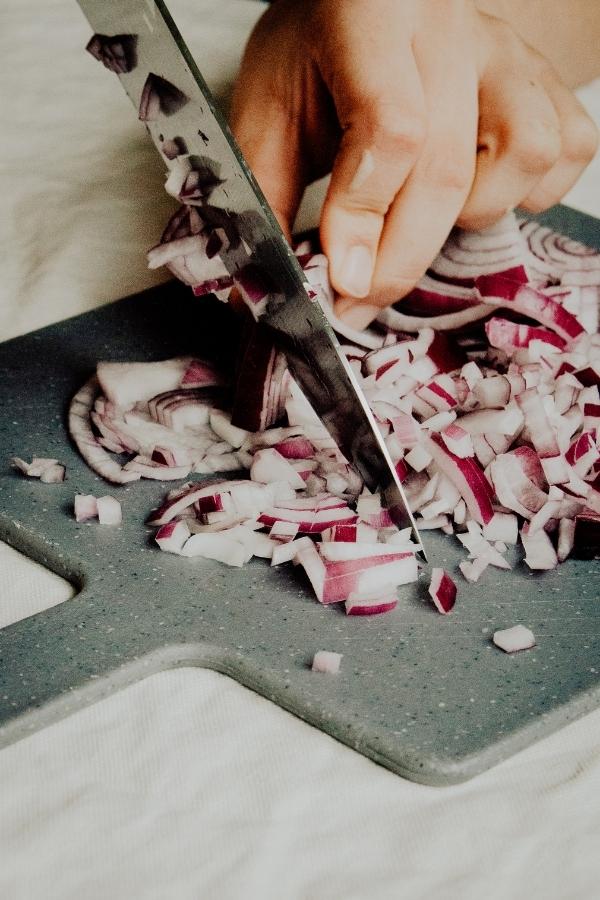 Using Frylight or another low-calorie cooking spray, gently fry the courgette and rosemary until all liquid has evaporated and the courgette is lightly browned. This should take around 6 minutes.
In a large mixing bowl combine the eggs, garlic granules, quark and mixed herbs.
Carefully remove the courgettes from the pan and add to the quark and egg mixture.
Mix the courgettes well into the egg mixture.
Spoon the mixture into ramekins.
Bake for 20-30 minutes until the bakes have set and are golden on top.
Meanwhile, fry the onion for around 3-4 minutes then add the tomato halves and 4tbsp of water and cook for a further 5 minutes.
When the mixture is cooked but the tomatoes still look nice and not too mushy remove them from the pan.
Mix in the tomato puree and serve with the cooked courgette bakes.
Enjoy the courgette bakes either as a starter or with some other dishes as a main course. They are delicious with homemade chips and vegetables.
Slimming World Lunches
If you are eating healthily or following Slimming World then you may have difficulty in finding lunches for work. This is just one of many amazing Slimming World friendly lunch ideas I have found so do check out my other recipes for more ideas.
If you take lunch then you are so much less likely to buy food which inevitably will be less healthy. Taking a variety of food throughout the week to work keeps your lunchtimes interesting and stops you from getting bored.
Even if, like me, you work alone at home it can make such a difference having your food already prepared for you. Why not give it a go and make sure you build a variety of lunches into your weekly meal plan.
More Slimming World recipes you may enjoy
If this has made you realise you should use quark more and are looking for more recipes with it check out my ultimate quark recipe list here.
I have a post full of tips with eggs and how to use them well on Slimming World. You can find the eggs guide here.
This is a great recipe for an easy lunch if you follow Slimming World. You can find more lunch ideas here. Check out my side dishes too as some make a great lunch idea.
If you are looking for more summer recipes of Slimming World meals then I have a great selection of summer recipes here or for recipes specifically perfect for picnics check out this picnic roundup including recipes and items to buy at the supermarket too.
If you, like me, love to find syn free recipes so that you can save syns for desserts, chocolate or gin then pop and check out these syn free recipes.
Weight loss Guides
I have a lot of Unofficial Slimming World and weight loss information along with support if you want to exercise for weight loss including if you have a condition like fibromyalgia.
Have a good look around and see how I can help you achieve your weight loss goals. Request my free resources to get you started too!
Here are some quick jump buttons to help you find my most popular Slimming World guides (all unofficial) and be sure to check out all my Slimming World friendly recipes too.
Check out frequently asked syn values here.
Print
Recipe
clock iconcutlery iconflag iconfolder iconinstagram iconpinterest iconfacebook iconprint iconsquares iconheart iconheart solid icon
Courgette bakes with tomato sauce – Slimming World friendly recipe
Author:

JustAverageJen

Prep Time:

15 Minutes

Cook Time:

30 Minutes

Total Time:

45 minutes

Yield:

4

bakes

1

x

Category:

Side dish

Method:

Easy

Cuisine:

Slimming World

Diet:

Low Calorie
---
Description
Yummy courgette bakes perfect with the tomato sauce and some salad as a summery meal or work lunch.
---
---
Instructions
Preheat oven to 160°c, place four ramekins in a roasting dish and fill the dish with water so it is approx. ⅔ up the ramekins.
Using frylight fry the courgete and rosemary until lightly browned and all liquid evaporated which should take around 6 minutes.
In a mixing bowl beat together the eggs, garlic granules, quark and mixed herbs then add the courgettes and mix well.
Spoon into the ramekins and bake for 20-30 minutes until the bakes are set and golden on top.
To make the tomato sauce, fry the onion for 3-4 minutes then add the tomatoes and cook for a further 5 minutes with 4tbsp of water.
When they are tender but still look nice remove from heat stir in the tomato puree and serve.
---
---
Recipe Card powered by
My amazing freebies
I know how hard it can sometimes be to stick to a plan and follow a new routine. Planning is key so here are some weight loss resources that should really help you with that.