Lemon Pepper Turkey Wings | Precious Core
These Lemon Pepper Turkey Wings are juicy on the inside, crispy on the outside, lemony, garlicky, and the perfect dinner whether for everyday dinner or for the holidays! They are easy to prep with only 15 minutes of prep time and so flavorful!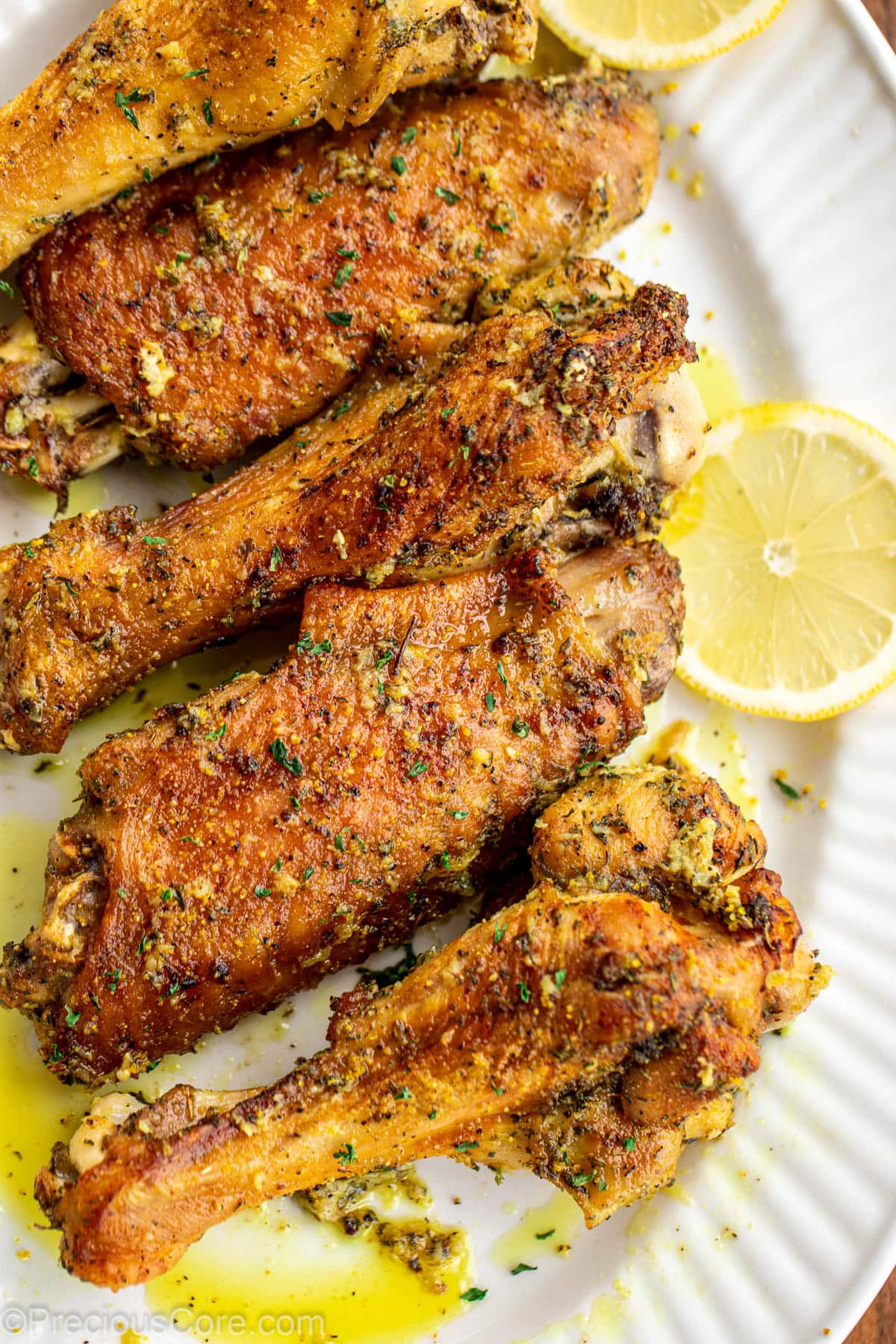 These turkey wings are a great alternative to roasting a whole turkey! When the CTO (Chief Tasting Officer) also known as my husband inhaled 3 of these turkey wings, then I knew they were the real deal!
I find that roasting different parts of turkey is a really easy way to make a tasty turkey dinner to feed a few people.
So check out my Baked Turkey Drumsticks and Baked Turkey Wings,. If you love white meat, you'll totally love this Baked Turkey Breast!