Healthy Slimming World friendly couscous recipe for an easy lunch
Whilst we were on holiday in Majorca I had a lovely vegetable couscous and decided to try and replicate it at home. This recipe is what I came up with.
I love it and I took it to my Slimming World group taster session and many others did too so I thought I would share the recipe for you to try.
As it is Syn free it is a great meal for lunch on a busy working day. Very quick to make you really will love this! Make plenty for another day too!
Jump to:
Have you ever made couscous? It is so easy to come up with your own recipe as couscous essentially cooks with a little boiling water. By putting all your ingredients into a mason jar you can just add boiling water when you are ready to eat and leave a few minutes!
I try to ensure all of the recipes I make are accessible for everyone. By this I mean that they do not use obscure hard to find ingredients.
I also believe that recipes should use as few ingredients as possible and avoid expensive ingredients.
We would all much rather spend money on holidays than expensive ingredients wouldn't we? Then we can find more meals we enjoy abroad and replicate them at home!
Buying herbs and spices in bulk is something I really recommend. It can save a lot of money in the long term but also mean you never run out! I find putting them on Amazon subscribe and save helps too!
Additionally don't forget to check out the yellow sticker reductions and freeze what you can.
Frozen vegetables are nutritionally just as good as fresh usually so do keep an eye for those too to save money.
Do you have any particular frozen vegetables you love? Do share them with me it is always nice to hear people's recommendations.
Is Couscous free on Slimming World?
Couscous can be free on Slimming World as long as you are using it properly, ie mixing it with water as part of a meal. There are times when people use couscous as an alternative to breadcrumbs and these are then not classed as free.
Check about this with your Slimming World consultant or on the Slimming World website if you are not sure.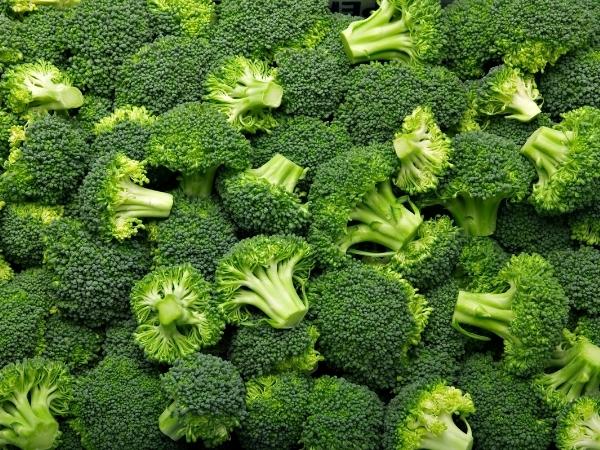 Slimming World friendly lunches
If you are eating healthily or following Slimming World then you may have difficulty in finding lunches for work.
This vegetable couscous is just one of many amazing Slimming World friendly lunch ideas I have found so do check out my other recipes for more ideas. It is great with salad in both summer and winter and so filling too.
If you take lunch then you are so much less likely to buy food which inevitably will be less healthy. Taking a variety of food throughout the week to work keeps your lunchtimes interesting and stops you from getting bored.
Even if, like me, you work alone at home it can make such a difference having your food already prepared for you.
Why not give it a go and make sure you build a variety of lunches into your weekly meal plan. Salad every day soon becomes boring, doesn't it?
Why you need vegetables to lose weight
If you follow the Slimming World diet you will instantly know what I am talking about when I say speed vegetables. On other plans, it could be considered a free extra or just classed as non-starchy vegetables. Whatever it is referred to as you need to eat veggies to lose weight on the whole because they are healthy and filling for very few calories!
Check out my ready-made meal plans to help you along the way with lots of my delicious Slimming World friendly recipes perfect for any diet, weight loss plan or just a healthy lifestyle!
Remember to keep a check on the vitamins and minerals you consume and ensure you are eating a healthy amount of everything including calcium, vitamin c, iron, vitamin d, vitamin b12 and fibre as well as eating plenty of vegetables and fruit!
How many vegetables should I eat?
Slimming World advises you to ensure that ⅓ of every meal is made up of speed foods. Other than possibly for breakfast this is likely to be vegetables! Even if you do not follow Slimming World this is still great advice for healthy living. Other plans suggest different methods of deciding on the food on your plate but all diets I have seen include a large number of vegetables.
The reason that Slimming World says specific vegetables are deemed as speed vegetables is that they have a low-calorie density. Essentially this is the same as the way other diets say non-starchy vegetables. Basically, we are talking about the healthier vegetables – potatoes don't count!
This means if you eat 100g of spinach, for example, it is just 23 calories and obviously, 100g of anything would fill you up significantly. On the other hand, 100g of crisps, which would be just as filling, is around 536 calories!
What nutrients are in vegetables?
Whether you follow Slimming World, Weight Watchers, Noom, or any other diet, adding vegetables to your meal not only adds vitamin C and all the other nutrients that vegetables contain but will also help you lead a more balanced healthy lifestyle and potentially lose weight!
Many vegetables are also high in B vitamins, vitamin A, iron and other nutrients.
Don't forget too that vegetables are high in fibre and as such you are less likely to get constipation and need my constipation tips!
Are frozen or canned vegetables good?
As long as they are not cooked or canned in any oil etc, frozen or canned vegetables have roughly the same nutritional value as of fresh vegetables and are a great way to save money and time.
If you buy vegetables that have been reduced at the end of the day you can always freeze them to use in a recipe in the future.
Other recipes and articles you might like
If you like this vegetable couscous salad then why not try these other popular couscous recipes.
Is couscous healthy – how to use couscous
Cheap Slimming World friendly meals on a budget
If you are vegetarian or want to eat more vegetarian or plant-based meals I have a full list of vegetarian and vegan recipes which are perfect on Slimming World here.
This is the perfect recipe to take for a Slimming World group taster session or a buffet. Check out lots more ideas here.
If you are looking for more summer recipes of Slimming World friendly meals then I have a great selection of summer recipes here or for recipes specifically perfect for picnics check out this picnic roundup.
If you, like me, love to find syn free recipes so that you can save syns for desserts, chocolate or gin then pop and check out these syn free recipes.
Weight loss Guides
I have a lot of Unofficial Slimming World and weight loss information along with support if you want to exercise for weight loss including if you have a condition like fibromyalgia.
Have a good look around and see how I can help you achieve your weight loss goals. Request my free resources to get you started too!
Here are some quick jump buttons to help you find my most popular Slimming World guides (all unofficial) and be sure to check out all my Slimming World friendly recipes too.
Check out frequently asked syn values here.
Print
Recipe
clock iconcutlery iconflag iconfolder iconinstagram iconpinterest iconfacebook iconprint iconsquares iconheart iconheart solid icon
Wholesome Vegetable Couscous – Slimming World Friendly Recipe
Author:

JustAverageJen

Prep Time:

10 Minutes

Cook Time:

10 Minutes

Total Time:

20 minutes

Yield:

6

Portions

1

x

Category:

Main meal or side dish

Method:

Hob

Diet:

Low Calorie
---
Description
Tasty vegetable Couscous which is vegetarian, vegan and perfect hot or cold. This is great for lunches, busy evening meals or even a party!
---
---
Instructions
Chop carrot batons, broccoli and green beans into small chunks around the size of a garden pea
Use the boiling water to make stock with the stockpot
Add all ingredients including stock to a large saucepan and heat for five minutes. Then remove from heat, stir and leave for a further five minutes with the lid on the pan.
Stir again and serve either hot or cold with a side salad.
---
---
Keywords: Slimming World, Syn free, Couscous
Recipe Card powered by
My amazing freebies
I know how hard it can sometimes be to stick to a plan and follow a new routine. Planning is key so here are some weight loss resources that should really help you with that.