Rosemary Garlic Mashed Potatoes | Precious Core
In 40 minutes, you'll have ready these Rosemary Garlic Mashed Potatoes, which are superior in taste compared to other mashed potatoes. The addition of rosemary and garlic inundates the potatoes with flavor.
They are creamy, and buttery, and make the perfect side dish whether for the holidays or for everyday dinner.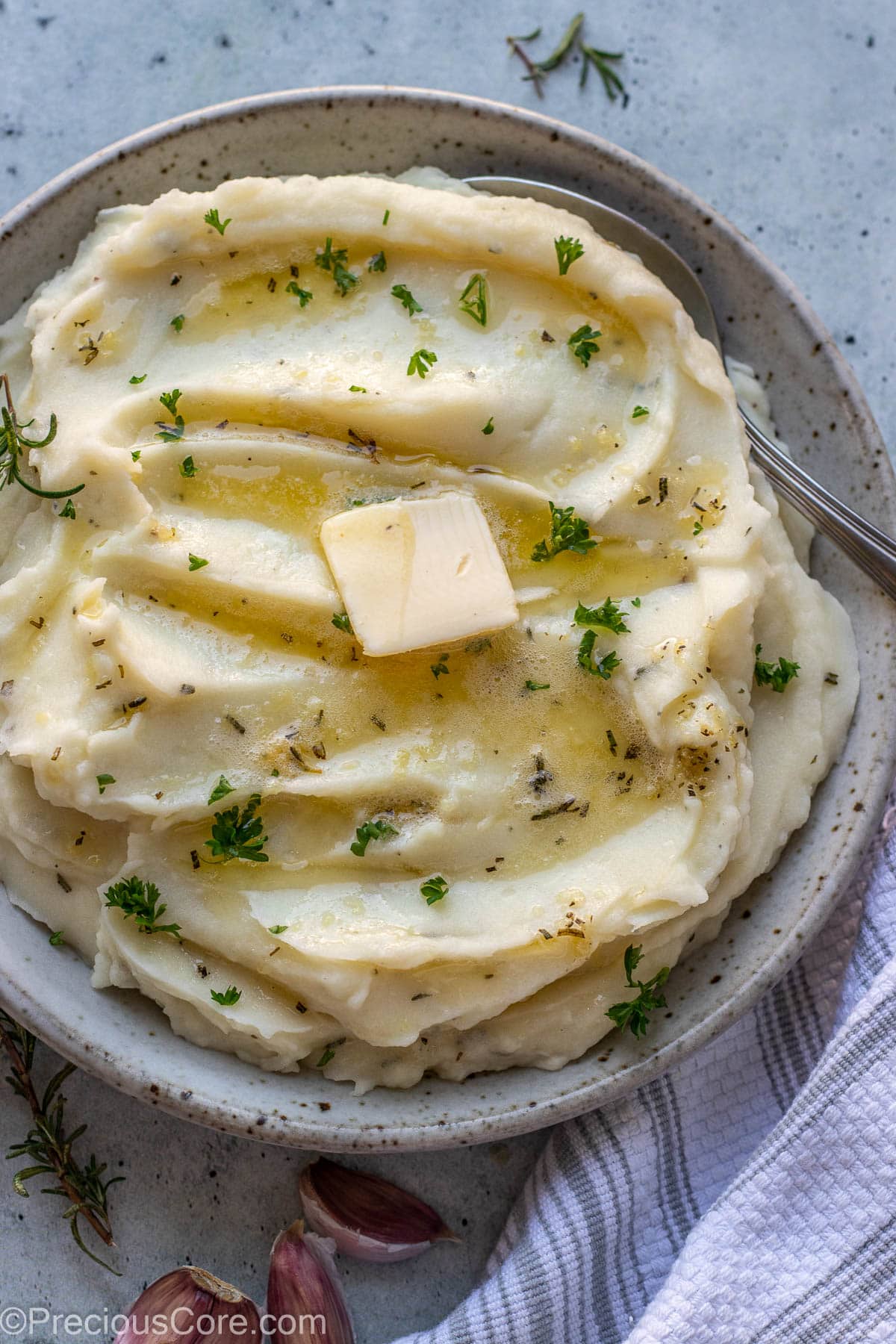 Rosemary and garlic are a match made in heaven! Add them to mashed potatoes to create really tasty Mashed Potatoes and pair them with Herb Roasted Chicken, Pan Seared Lamb Chops, or Roasted Turkey Thighs.
We love flavorful meals in my home so how about a mashed potato recipe that tastes so good you can eat it by itself? That would be Rosemary Garlic Mashed Potatoes!
And if you love potatoes, be sure to check out our Buttermilk Mashed Potatoes, Easy Roasted Potatoes, and Roasted Baby Potatoes.